Get started with your free trial
Spot By NetApp is a Continuous Cloud Optimization platform which automates cloud infrastructure management to improve performance, reduce complexity and optimize costs.
Active Orchestration is Spot's unique approach to reducing Spot's customers' cloud compute bill by an average of 30% across all Spot customers. This is done by running as many workloads as possible under the most cost-effective AWS Instance types (i.e. Spot, RIs, Savings Plans) and automating scaling and right sizing all under a 99.99% SLA.
Spot by NetApp: More cloud. Less cost.
Simplify infrastructure management with advanced automation, comprehensive visibility, and dramatically reduced costs.
Reliably run mission-critical workloads on EC2 spot instances with predictive algorithms and application-driven infrastructure ensuring high availability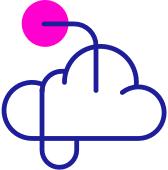 Simplified cloud operations
Automatically scale compute resources and abstract away infrastructure management for Kubernetes and ECS workloads as well as legacy applications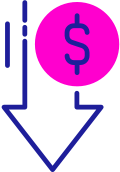 Increase cloud ROI and resource utilization using an optimal blend of spot, reserved and on-demand instances coupled with AWS Savings Plans
Ways you can save with Spot
Click below for some additional information on how you can save in the cloud.
I want to save 30% on my cloud costs