Spot By NetApp is a Continuous Cloud Optimization platform which automates cloud infrastructure management to improve performance, reduce complexity and optimize costs.
Active Orchestration is Spot's unique approach to reducing Spot's customers' cloud compute bill by an average of 73% across all Spot customers. This is done by running as many workloads as possible under the most cost-effective AWS Instance types (i.e. Spot, RIs, Savings Plans) and automating scaling and right sizing all under a 99.99% SLA.
Spot by NetApp: More cloud. Less cost.
Simplify infrastructure management with advanced automation, comprehensive visibility, and dramatically reduced costs.
Reliably run mission-critical workloads on EC2 spot instances with predictive algorithms and application-driven infrastructure ensuring high availability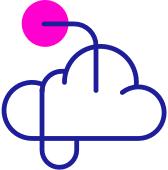 Simplified cloud operations
Automatically scale compute resources and abstract away infrastructure management for Kubernetes and ECS workloads as well as legacy applications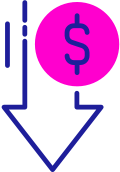 Increase cloud ROI and resource utilization using an optimal blend of spot, reserved and on-demand instances coupled with AWS Savings Plans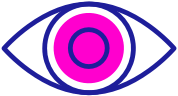 Comprehensive spend analysis
Gain unprecedented visibility into all your cloud spend including Kubernetes with cloud-native cost allocation and showbacl
Our infrastructure automation and optimization suite for AWS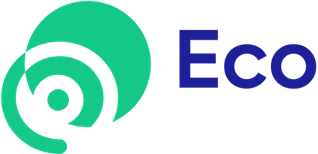 Reserved Instance and Savings Plans optimization
Enjoy maximum cloud utilization and savings with minimum commitment and risk.
How Eco helps our customers: Eco by Spot fully automates planning, procurement, and management of Savings Plans and RIs, maximizing utilization and savings with minimal commitment and no risk.
Hands-free – Continuous AI-analysis of historic, current and projected usage frees up team from labor-intensive analysis and purchasing of reserved capacity.
Savings Plans – Eco is able to link Saving Plans on and off customer accounts as they scale up and down to enable 3 years savings with full flexibility and practically no commitment.
Eliminates wasted resources – Automates detection and selling off unused standard RIs in AWS Marketplace.
Increases saving, reduces commitment – Drives higher utilization while reducing lock-in risk by purchasing second-hand, shorter-term RI commitments (i.e., RIs with less than original term of 1 or 3 years) from a 3rd party that no longer needs them.
Eco by Spot perfectly met our needs of freeing up our team to focus on our product while obtaining a significantly higher level of RI savings and making it easy to tweak over time.

Hands-free infrastructure for Kubernetes and ECS
Ensure your pods and tasks always have the resources they need with high availability and cost-efficiency.
Ocean by Spot is a market leader in automation of managing Kubernetes clusters and takes away all the heavy lifting of managing node groups by autoscaling, been packing and right sized EC2 instances across On-Demand, RI/SP, and Spot Instance with a full serverless experience for the end user.
Ocean integrates seamlessly with any container orchestration or control plane platform (EKS, ECS, AKS, GKE, Docker and more…) so no architecture changes are required from the customer.
Ocean by Spot was the nirvana we were looking for in managing our complex EC2 Kubernetes environments.