The rapid increase of cloud applications and remote and agile working has created the ideal environment for the adoption of a digitalised and IOT-enabled workforce.
This has also made the management and enterprise security of multiple products and daily evolving risk areas a very serious problem for all size businesses.
NEXION OneCentre is a global-leading cloud application that creates a single centre or pane-of-glass management for all your SIEM feeds, hardware, software, virtual resources, physical devices, IOT, NOC, SOC, NAC, compliance requirements, edge security devices and fabric, MDM, public and private cloud, and bespoke applications.
Hybrid is Best - Public Meets Private
NEXION OneCentre offers cutting-edge Automation, Orchestration, and Monitoring. Providing Maintenance and Reporting across the full legacy, digital and IOT network. This enables the adoption on public, private or NEXION OneCloud with the Security of multiple feeds into a single application.
NOC and SOC principles drive the underlying requirements, but by adding the integration with Security Solutions using a SIEM or simple edge firewall feeds from leading global vendors such as Fortinet, Palo Alto, and Cisco, your company is not only secure, it's empowered. Let your company embrace digitalisation and technology without the risks.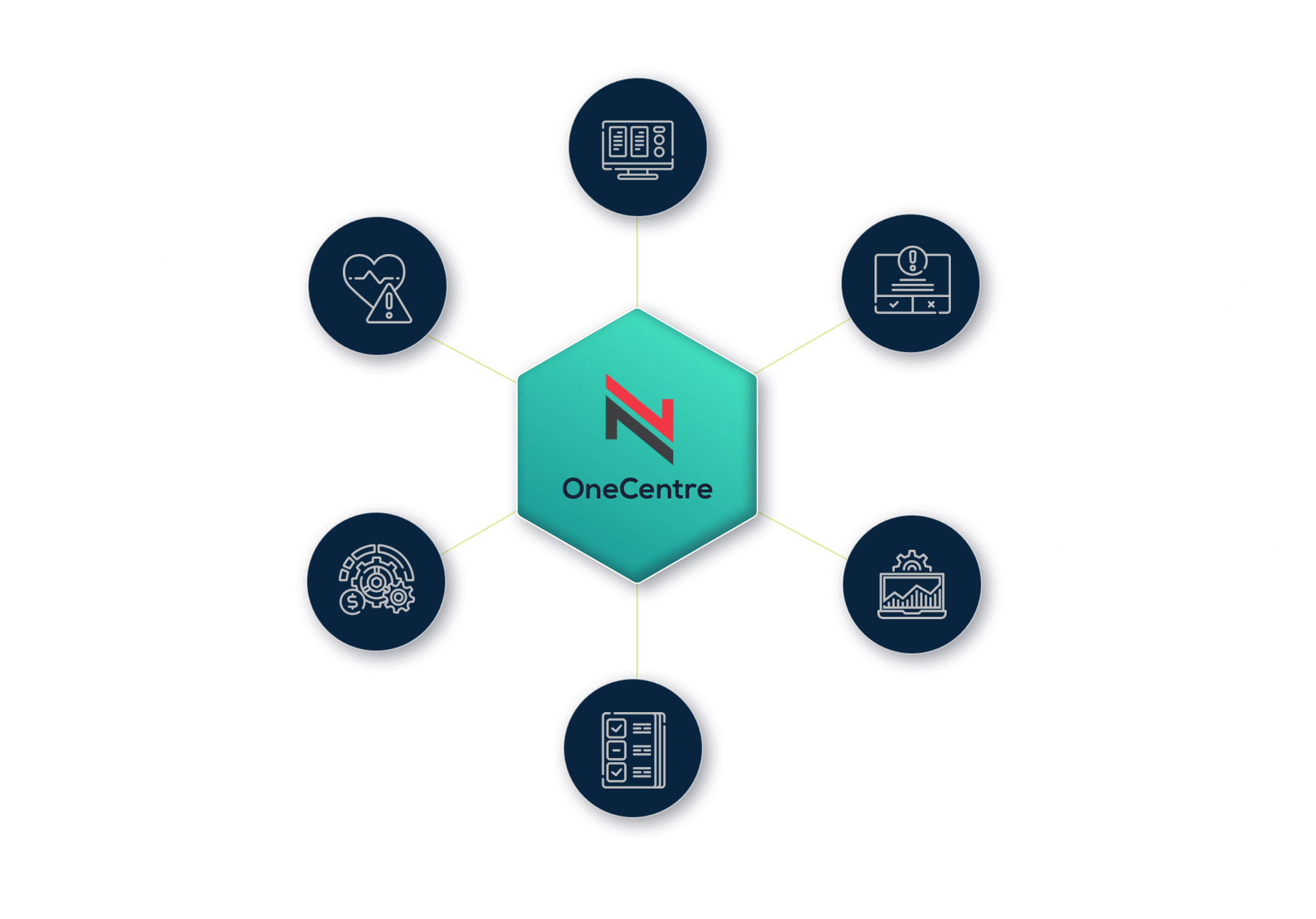 NEXION OneCentre allows the modern IT Team to manage IT and IOT assets through a Role-Based Access Method, with assets into a logical view that matches corporate structure. Alert and workflow conditions remove reliance of people for mundane IT tasks and control the costs and risks of new technologies and cloud assets. Management of these evolving assets is a major risk and cost concern.
SIEM, SOC, & NOC Applications
NEXION OneCentre delivers a cutting edge global cloud application allowing customized Role-based Interfaces from the SIEM, SOC and NOC applications. This is key as the normally complex SIEM applications require considerable customisation to provide required management, trend and severity of risks at a glance.
Built-in Feeds from Leading Vendors
With built-in feeds from Palo Alto, Fortinet and Cisco devices and NEXION or any 3rd Party SIEM applications, hardware or software. The solution covers all aspects of risk, compliance in a continually changing workplace.